ThinSimulator
ThinSimulator module is a product designed by NC s.r.l. to simulate the tool path starting from any ISO file of CNC milling and turning .
Customizable
The software uses of the same configurations of NCEVAL module for the recognition of the syntax of the various CNCs . It allows three-dimensional visualization of tool path, fixtures, stock and tools. The application configuration allows the definition of tools and machine origins and the management of the machine toolstore.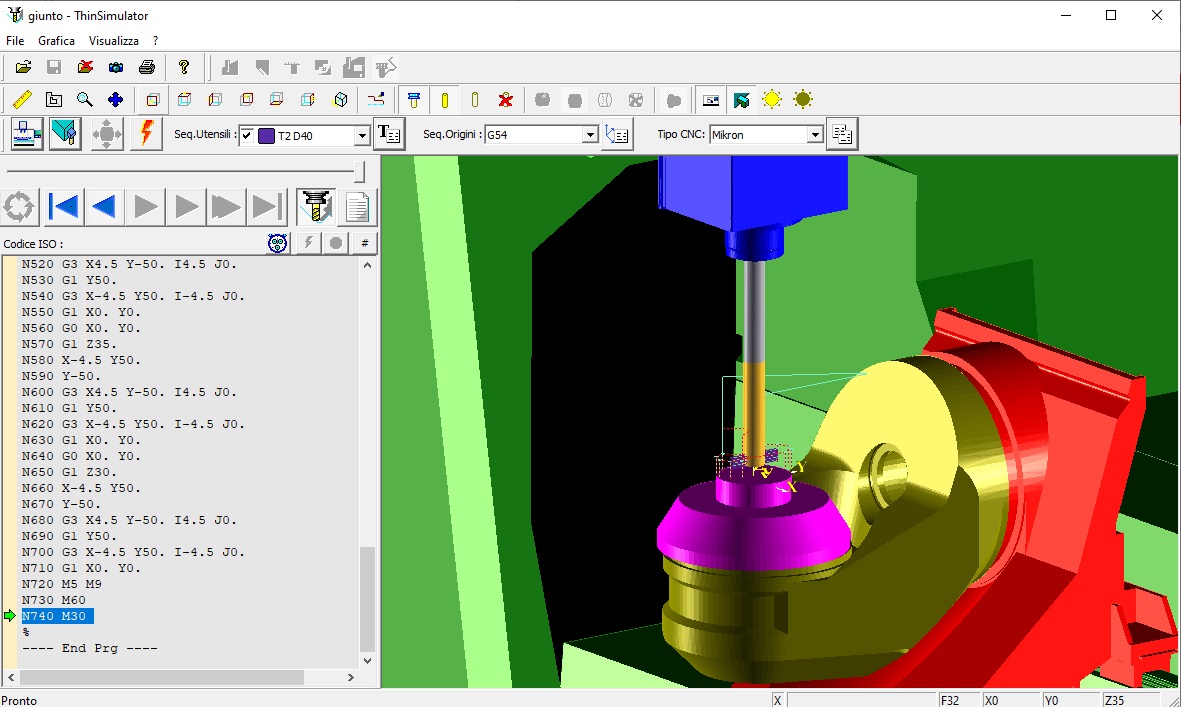 Precise
With ThinSimulator you can visualize toolpaths on different work planes (rotary table), 3D machining and turning. The product allows the visualization in solid, transparent form, 3/4 of the raw/finished piece and tools. It is possible to simulate the processing block by block and query the block that generated a movement on the screen. In addition, it is possible to manage the removal and finishing of the raw material.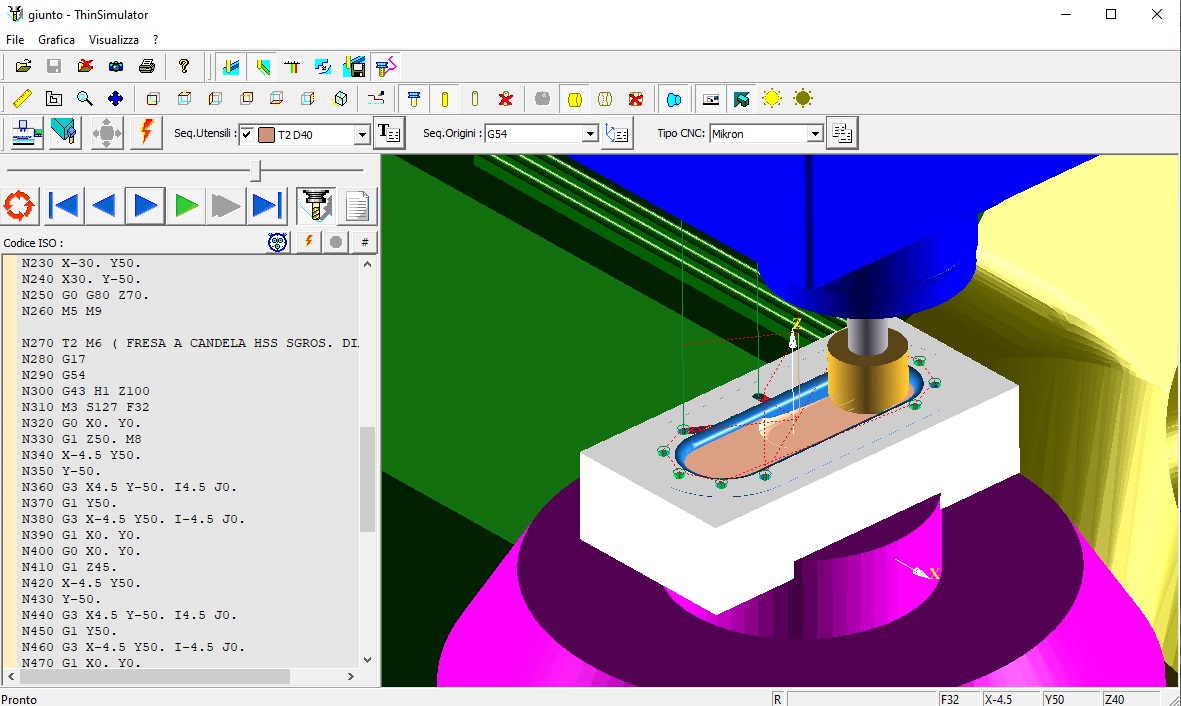 You can view the toolpaths on different workplanes(rotary table),  3D machining and turning. The product allows the display of

rough/finished

workpiece and tools in solid, transparent, 3/4 mode. You can simulate the processing

step by step

as well as query the ISO block which has caused a movement on the screen. To focus on the verification of the path you can disable the display of rapid movements and tools and assign a particular color to each

 tool

. Tool shapes both for turning and milling are the same used in TOOL2000

processor

and can be defined both by the processor and by a CAD system through DXFInspector

module

 or through a 3D file.